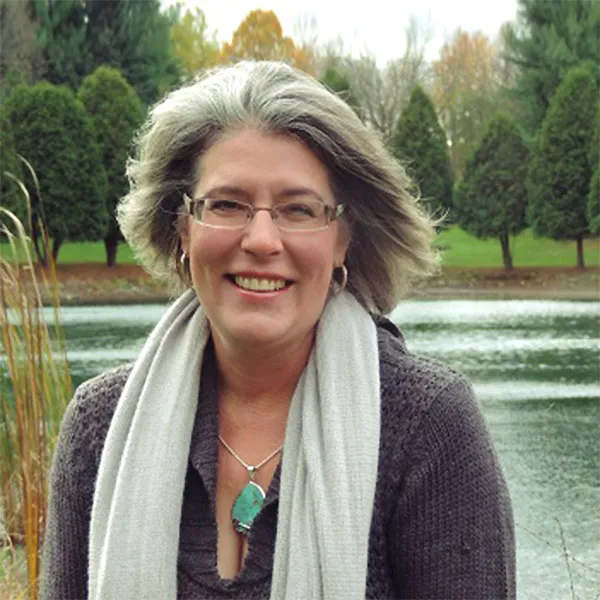 I work with women who see and feel themselves as being emotionally, mentally, physically and spiritually burdened and disconnected. Most of the women that I work with are very busy in their lives, their careers, their marriages and their families. They feel overwhelmed with all that they do for everyone else, they feel unfulfilled, sadness, emptiness, uncertain and burdened. They desire a life of wholeness and completeness but they are insecure in asking for help. They have many fears that control and sabotage their life experiences and they feel trapped in a place of complete overwhelm.They are seeking a new way to take ownership of their lives. They struggle to find the right path, the right direction to take and how to live it once they get there. I support women as they step on their own path of self discovery.
I also serve the animals of the planet. My specialty is dogs, cats and horses. I am highly intuitive and I am gifted in my observation of animals and my communications with them. I understand what cats, dogs and horses are saying to their human partners. I am able to pinpoint pain and discomfort. I am able to feel their joy, their sadness, their fears, their anxieties and their connections. I live in the presence of animals and nature as this is what supports me in my wholeness. I am committed to learning, observing, nurturing the kindness that exists in all animals. I am ready to share with others the wisdom in the lessons I have received from animals. I see and feel the connection to them and how that connects to the land and to the planet, our mother.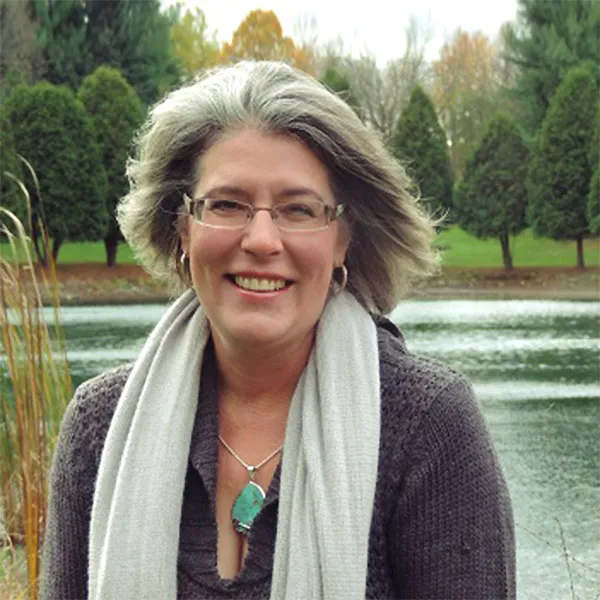 Default (DO NOT REMOVE)
Who were you being when you first enrolled into Soul Therapy School®?
I was being very conscious person. I knew that spirit was in everything, was to be felt and experienced and shared. I made conscious choices regarding food, the environment, my child and how I choose to parent him. I was kind, gentle and very giving to all beings at all times. I was a person that knew my soul's purpose or the only thing that I needed to do in this life is to remember who I am and what I came here to do. I didn't understand how to connect to that place, where to look or how to recognize it once I found it. I thought that by being kind, by being generous and by always looking for the light and the positive, one day it would just show up. If I worked hard, if I always shared myself, gave as much of myself that I possibly could, one day, I would receive my message, my gifts, my purpose, one day I'd discover the secret. I was a confused person and I didn't really know or understand how deeply confused I truly was. My father who was an elder and teacher of the old ways had passed almost 2 years prior to enrolling in Soul Therapy School®. The events surrounding his death opened me up to many new and different experiences. He passed during ceremony at what some consider a sacred site in Mexico. I went to Mexico to retrieve his body and to assist in facilitating the remainder of the 7 day ceremony. My life or what I thought my life was supposed to be about and who I was dramatically shifted the instant that I set foot on that mountain deep within the jungle. For most of my adult life, I navigated through trying to decipher just exactly where and how I fit into the matrix of life. Dad had always told me that one day I would lean to trust myself. He told me that one day I would understand how to step into my full power as not only a strong woman but as a powerful medicine woman. Those roles or description of myself did not resonate with me. I felt to accept that role and his description of how he saw my life were words of the ego and what his vision of my own self was. Not what my true purpose was really about. I was working hard to let go of the ego, let go of confusion, let go of anger, fear, frustration, resentment. All of those emotions, that physically, mentally and spiritually disabled me and left me feeling less empowered. When my dad died, I felt as though his student, his relations and the entire universe was waiting and watching me. Expecting me to step into his role and carry on the teachings, carry his sacred things and honor all that he had dedicated his entire life to. I spent nearly 2 years being afraid of that role. I was attached to the idea of honoring him and I was consumed by it, although I was not at all aware of it. All of my life, I have held space for those needing to share, needing help, needing guidance. I have always been the light and have helped many women find their way, encouraged them to see and feel the beauty and strength within their own being. I was being a woman encouraging other women to speak their truth, recognize it, share it and be confident and courageous in all that they do. I was being a good mother to my 12 year old son. The most important lesson that I have taught him is for him to "remember who he is." I looked at my son and realized, how can I guide him and nurture the essence of his soul, if I am challenged to listen to my own soul. From that moment in realization, I knew I had to change who I was being and how I was showing up in the world.
Why did you join Soul Therapy School®, what did you feel or think it would give to you that you desired?
I joined Soul Therapy School® because it and Deborah Skye King called out to me. Soul Therapy School® and her programs had crossed my path several times prior to enrolling. At the time, I was not listening fully to spirit and I was ignoring many of the messages that were being sent to me. My ego was in the driver's seat and I was not fully connected to myself emotionally, physically or spiritually. Finally, one day a program that was being offered came up, again. I looked at my son who was struggling with anxiety at school and socially. I stepped back from myself, got out of the way of myself and enrolled in one of the school's 12 week programs. That program was called Courageous Souls A Woman's Global Initiative. By the end of that program, I knew fully that Soul Therapy School® was exactly what I needed to do next. I had never met Skye or spoke with her directly. Then I had a dream and it was a very powerful dream. My teachings thus far in my life have always been very important to pay attention to, remember and honor. I sent Skye a message telling her that I had experienced an intensely powerful dream the previous night and that I would like to share it with her. She was at my door by 4:00 pm that afternoon. Not once have I ever shared something like that with a teacher or an elder or mentor that has ever set time aside and came to see me, not once. We spent the next few hours sharing and discussing my feelings and I expressed my intention. I wanted to become a licensed Soul Therapist®. I knew without the slightest doubt that doing this work was the answer for me. I knew it would provide a solid foundation for me to guide and nurture my son, myself and my family. I have had several teachers in the past. All of them amazing and beautiful beings. I had never experienced energy like I did when I met Skye. The way she presents and teaches is strong, powerful and very grounded. Skye is 100% connected to her soul and the universe. She sees right past all the nonsense and the things that do not matter and gets right to the root cause of ALL issues. I wanted to learn and experience life from the same place. She is a woman that lives in her body, listens to it and acts upon those messages it provides. I desired to experience my life from the same place. Being a licensed Soul Therapist® would open me up to receive the goodness, the wisdom and the gifts that exist in this planet. The gifts that are present within my own being and to share them with others.
When did you notice the first changes take place in your life while in Soul Therapy School®?
The first changes started when I was completing my welcome package. That process is intense and it took me a very long time to truthfully complete. Those were just tiny little changes in the beginning. I started to pay more attention to everything all the time. By the time we got into the work and we started to learn about human conditioning, that is when I started to dramatically shift, very rapidly. I started to take note and see humanity from an entirely different perspective. I used to think or believe that other people played a role and were responsible for why I would feel certain things. Things like anger, frustration, fear and upset. I couldn't find a way out of the box and to escape the trapped feeling from society or how to prevent society from spiraling further into despare and out of control. It was a frustrating, confusing and often time overwhelming place to be for me. I saw a society of self centeredness, self absorption and people reacting unpleasantly to everything in their day to day lives. I didn't understand that how I talked to myself mattered. I didn't understand that I allowed my emotions or my reactions to consume me. My shoulders and back pain was getting worse and worse as each year passed. I thought most of that had to do with the physical demands of my employment. I could easily become snappy, negative and judgmental, gossip and even ridicule others. I didn't understand how damaging this way of being was to my own self but to those in my energy field and beyond as well. How we block ourselves from receiving the goodness, how we fill ourselves up with toxic thoughts, food and relationships. We live like this because our parents did, our grandparents did and the generations before them did as well. So to the folks next door and down the street. Understanding or becoming aware of the human conditioning of society and just how we as human beings are conditioned to live in disharmony and disconnect. When we are not connected or complete and living outside of our body we are uncomfortable and we live in a very reactionary mode. We have the ability to recognize and the responsibility to own every single interaction and experience that we are involved with. Once I started to take note of conditioning from my family, conditioning from society and all of the conditioning that surrounds us, I started to own all of my experiences. I have the choice to live in flow and ease or to live in disease. I have the choice to react or to be present. Regardless of my choice, the result or the experience is still mine. I sign up or I don't, I accept or I reject, the choice is all mine. Pleasant or uncomfortable, I created every single experience. From there, my experiences shifted again. My weight has dropped, the pain in my body has reduced. This is because I have noted parts of my emotional state that do not serve me. I feel lighter, that foggy heavy, want to hit the snooze alarm has vanished. I am mindful of my mind chatter and how I talk to myself. As I realize and understand how damaging toxic thoughts and behaviors are to our own self as it is to others. It also blocks up the system of flow. Keeping myself open, clear and grounded, allows me to receive more goodness.
Where in your life have you seen the greatest shift to your awareness and life from being in Soul Therapy School®?
The greatest shift to my awareness and life from being in Soul Therapy School® has been to learn, see and feel how everything is connected. I have spent my entire life, living outside of my body. I have shared time and space and have been taught by spiritual teachers, who live outside their bodies. I was not at all aware how much I have been living and existing outside of my body. 7 months ago, if someone had asked me if I lived outside of my body. My answer would have been a very quick "of course I do not." My awareness to understand how what we eat, what we think, how we respond, our daily routines, all of these things are connected to self and loving self. When we do not practice self love and connect to all of ourselves, we do not preform in balance and harmony. I have heard this many many times in the past. The difference with Soul Therapy School® is that I have learned not only the how to but I've learned the, what happens when you don't. It has been explained, fully, in great detail, there are no questions anymore. Connect to your body and life become effortless.
List the top 5 benefits that you have received being in Soul Therapy School®
1. I am courageous.
2. I live in integrity.
3. I am lighter and more peaceful.
4. I no longer live in reactionary mode.
5. I no longer live outside of my body.
Saying YES! to joining Soul Therapy School® what area in your life has been the most impacted? How?
How I show up in the world and my reaction to it has had the most impact in my life. I have a new language, internally and externally. My internal dialogue has settled down and is now very quiet. If my mind does get too chattery, I now find that place to be uncomfortable. Nature and quiet time has never been a difficult place for me to find or to get to. I now take the time for myself to connect with nature, daily. I need to do that for myself and it is not selfish, it is self love. Spending time in my garden, with my horses, in the forest or at the lake is how I personally quiet my mind and create a more peaceful place within myself. Connecting with nature daily keeps me clear of a heavy bogged down feeling. I am lighter and therefore I am happier which positively effects what I project. People in my space feel good being with me because I feel good. i am able to share and bring in a more enlightening feel to conversations. When I show up in the world with brightness, lightness and love. Those same energies return to me and fill me up. I am grateful for these experiences with others and I am truly blessed to have access at my finger tips. Deborah Skye has rekindled the relationship that I have with nature and I show up beautifully in the world when I stay close to it.
"What stands out the most for me is how Deborah Skye will ask us questions during our live calls. What really gets me excited is how she holds you accountable for your statements, your thoughts and your feelings. If you have misunderstood the module or parts of it, this is when it will show up. You will own your creations of drama, your creations of toxic thinking, you will own every single thing about yourself. If you don't understand, she patiently and gently works with you until you do get it, fully. There is no faking it, there is no lip service, there is no fluff. I think I am quoting her by saying "I have no problem challenging your ego." That statement has stuck with me for months as I truly love it. She is real, she is grounded and fully aligned with her soul's purpose. She without a doubt teaches you how to love yourself and guides you through it with love and beauty. She speaksdirectly to your heart and your heart wants to soak in all of what she is teaching."