52 Water Spirit & Soul Body
Master Licensing Soul Therapist Seminar Leader & at Soul Therapy School® Embrace your fullest potential with a powerful support team while creating an incredible business model that is set up and prepared for you, enabling you to manifest and fuel your Soul Purpose.
Facilitate Soul Therapist Sessions in pre-made packages from 6-weeks to 9-months as part of your Master Licensing Training. You will be stepping into your powerful soul service to share with the world, confidently and courageously, gaining new clientele globally, online and in-person, leading weekend workshops, live and online seminars, all set up for you. Training manuals for all aspects of working with clients and women during workshops weekends will be provided for you as a Seminar Leader & Workshop Facilitator of Soul Therapy School®. If you are wanting to live passionately and on purpose, work with women who are seeking freedom from fear and conditioning, and are willing to change the lives of the women you desire to work with, the Soul Therapist Licensing Training Program is for you. You know you were born to do something great, become an Evolutionary Educator at Soul Therapy School®.
The 52 Water – Spirit + Soul Body is for you if:
You know you are a light worker, agent of change, a powerful healer and/or spiritual coach and you want to embody this inner knowing to live it, breath into it and give you a life that supports this vision and desire. You know it's time to step into playing a much bigger game in life & doing it in a powerful way! You are seeking the strategies of how to share your message that creates powerful results in transforming lives supported in your truth. You have been hearing the call to walk a more powerful existence and learning ancient wisdom to empower your life and the life of your children. You desire to lead seminars and play a key role in the New Earth Energies by sharing Evolutionary Education around the world, in your community and expand your reach. You love the idea of travel and adventure in business. You know you cannot do it alone. You are ready to step out into the world, Divinely guided & supported into your new future.
52 WATER SPIRIT + SOUL BODY
Your Why & Purpose In The World
Understanding your why in the world and purpose creates a powerful clarity in knowing that what you are destined to do and be can happen effortlessly once you embody your truth in awareness of who you serve, why you serve and what is the purpose of that work in serving self and others. In this module we take a look at the deeper meaning into your why and ask questions relation to your truth, not the truth of what others want you to be or act like in the world. Clarity of one's purpose is achieved through the step-by-step form in your online workspace that is provided for you after the call.
Commitment, The Truth
Commitment is huge for most people, they say they will commit, are committing and in reality they are not. They get close to it and then back away, get fearful, fail in truly committing and lack the validity of why commitment is a necessity both personally and professionally. In this module you will voice your commitment, state your truth and know that the core of your being is now set onto a path of walking her talk. Powerful shifts take place during this module! Seeing and feeling commitment eye to eye and heart to heart gives you the push into a direction in your life that only supports your soul's destiny and enables your mastery of self to be lifted 100 feet higher than it was before.
Connecting To Source Energy & Operating From Divinity
What is Source energy? How do you operate from Divinity, that space within the pulse of your heart and your breath that gives meaning to everything that you do, think or be? Explore in this module what your connection to Source is and how practicing ancient techniques attains divinity. When you operate from Divinity your whole world alters and changes in accordance with your connection to Source energy, what once was heavy is now light, what once was a challenge is now a welcomed experience. In this module training you will come to understand the difference between living from this place of Source energy and Divinity compared to separation and disconnect.
Sacred Geometry & World Axis Crystalline Grid II
Our world is Sacred, blessed with a geometry that can be seen by the eyes and hearts of those who understand her Divine Matrix. This matrix is a crystalline grid that has been researched and mapped out by curious seekers of truth and mythological tales of how cosmology and Earth lay lines correlate to ancient texts. In this module you will hear such stories of how the Earth is a living being that is incredibly complex in her ways of communication. Deborah Skye will take this complexity and break it down to a tangible language to be experienced via a guided meditation.
States of Flow & Grace, Expressing Gratitude
Nature is flow. Grace is the rhythm society shows humanity another form of dislocation from ones natural element. During this module training Deborah Skye will enable you to experience a state of flow and grace and bring into your daily awareness where you can capture your attention to it's natural rhythm.
Harmonize With Planetary Frequencies
Harmonizing with Planetary Frequencies produces a state of inner peace and a sense of equilibrium to the left and right hemispheres in the mind. During this module, Deborah Skye will guide you through a guided meditation to balance out your physical body with the Earth's body.
Mindset For Freedom
Freedom for me means a release from all that bounds one's experience from it's true potential. Financially, emotionally, mentally, spiritually and physically. Generations before us experienced the lack of freedom on every level; today we have the opportunity to change our entire relationship to the mindset of freedom. It takes courage. Courage to step outside the boundary of set limitations that keep most of humanity dormant from claiming their own freedom and power. During this module training Deborah Skye will empower you with a skill set that will have you overcome your past generational conditioning to experience your own mindset for freedom.
Daily Ceremony & Elemental Influences
Ceremony has been used throughout every culture since the beginning of the human species. Solstices and equinox's are very important moments that our planet changes her frequency and vibration depending on the transformation that is taking place from light to dark or darkness leading into the light. Planetary configurations and alignments also play a vital role. In this module we discuss what you do daily and how you can add more clarity into your life by utilizing simple tools like lighting a candle upon waking to enhance your awareness and honor key elements in your life. We also look at celebrating the shadow and what is hidden in the darkness.
Communication Skills for the Licensed Soul Therapist®
Your words emit a frequency and tone, they make an impact positively or negatively on who is receive in them. As a Soul Therapist your role is to honor a safe and supportive space for your clients needs and unconscious patterns to encourage space to come to the surface for clarity. Words assist and guide you along a pathway that resembles a symphony when the tone is perfected, the pitch and range are refined to meet the needs of the specific moments that arena presenting them selves during your sessions. We will go over specific sequencing of tone and range, the ebb and flow of introducing the client to the work and setting a safe space for your client to receive the best possible education of their own life with your support and guidance. Communication is key where clarity, integrity, honesty and trust are developed and delivered. When you are communicating as a Licensed Soul Therapist, you get to experience your clients well being and core truth through their own communication.
Voice Training: Engagement In Media & Writing
Understanding who your audience is, how to speak to them and share your own voice with compassion and insight to their needs is primary when engaging using your voice. When you use your authentic voice, you are not trying hard to come up with something to write about, you are having a conversation with someone who needs your help and support. Just as you would speak to a client or friend in need, that is how your voice will be portrayed and shared. During this call you will recognize the difference between writing for yourself, and writing for others. There is a grave difference between the two energetically and emotionally as your readers can feel your intention and direction when you wrote the article, did an interview, spoke on radio or showed up for a TV interview.
Human Species, Our Evolutionary Leap
Our planet Earth is young in the context of the Universe, so is our species. What you have been told through school, media and historical literature has jaded your perception of the planets own evolution. There have been many more civilizations on her than what is recorded, shared or spoken of especially in scientific communities, where the basis of factual events of Earth's evolution is omitted the most. There are a recorded 9 million species on this planet that is only a fraction of what has been studies, researched, explored and placed into scientific data. There are many more, just as there has been and will be many forms of the human structure and species. There are over fifteen humanoid species dating back to 10 million years ago that have been fossilized and recorded, yet there are more species that are not recorded into our textbooks to reveal the inter-dependency of inter-species replication that has happened many times over on this planet. When you recognize that the human is only one species among millions of other species occupying this planet, the perception of the ego has a chance to catch up on the relevance and importance of inter-dependency that takes place when considering one's own evolution. We are at cyclic stage currently where the evolution of the human takes another leap, how this is affecting your life on multiple levels is astounding. Becoming aware of how and why this is important to you and your children's generations to follow is eye opening and revealing on the implications of the human species evolution.
The Global Mind, Ego VS Soul Evolution
The global mind plays a powerful role in your psyche throughout the ages. It is the fragmented social identity that craves for attention and desires to be fed by the ego. It shows up in media, government, education institutions, medical industry and monetary platforms that regulate the standard of living and how to qualify or be neglected by societies infrastructure. Your ego is groomed and tailored throughout your lifetime; it is set into a pattern of obedience and observation or subjective order by others and the global mind of humans. There is the global mind of the soul; this is nature's home. The ego mind is one that is driven by material and gratification from outside sources, it is what has come from nature but now has been transformed from it's original source into something else. As you search for meaning in life, the ego mind will find fault, separation, and exclusivity and disassociate from what it truly desires. The soul connects, refines, allows, accepts and takes in by receiving from nature, source energy that regulates and mobilizes harmonic frequencies throughout the Earth. Understanding how global mind serves you in the ego or soul evolution is discussed in detail during this module training.
Commitment To Your Vision, Soul Destiny
Commitment to your vision means never giving up till your vision is birthed is alive and well standing on her own. There are steps along the way, moments of intensity and moments that ask us to pause and relax to take a step back, evaluate our approach and then take actionable steps towards our achievements. This is part of our Soul Destiny. Being brought up in the 21st century with modern day technology is stressful. Stressful to your emotional, mental and physical body. Time can be a big factor in determining your experience of your commitment to a long-term goal, like your vision of a goal that your soul desires you to actualize. How do you know it's your soul destiny? There will be a recurring theme throughout your life, it showed up when you were young and it continues to creep back into your life nudging you and asking for you to bring it to life. Being committed to your vision by way of soul destiny can feel like a burden to those who fight against it's potential, while others enjoy the guidance of the soul destiny and trust it's natural flow towards it's own achievements and realizations of the vision. In this module you will learn how to trust the flow, listen to your soul destiny and understand what it means to commit to your vision 100%.
Creating Your Legacy With Integrity + Truth
Legacy is something that is passed on from your ancestors, from the past. When we speak of creating your legacy we are dealing with the present to create a pathway for the future, which will be your past once you have departed this world. You can determine what your legacy is today and take steps to fulfilling it's future now. When you build your legacy with integrity and truth, it will determine the energetic imprint you leave upon this planet with an energy that was created by you for future generations to learn from. Your legacy does not have to be huge, it can be to the trees, water, animals, people, places, or to yourself. Legacy is your calling card to setting the stage for your future. It is a pathway for your children's grandchildren and for your future seeding into the Earth, if you return.
Global Transformational Leadership
When you begin the evolution of moving from self-center to other directed in your service to the world there comes a moment when you can clearly see that your work has taken on a much larger global scale. Using intentionality and direct action towards being in service to the global transformation that is and has been happening on our planet enables you to step into a grander space of leadership. In this module you will learn how to take those intentional steps to support others with a greater sense of confidence and focus.
Healing & Repairing Soul Fragmentation
Each person has a layer of soul fragmentation, some more than others due to childhood trauma that is not yet healed at the core wounding. To understand what is a soul fragmentation will be discussed in detail along with providing examples of what a fragmented soul looks like in everyday life. Learning the steps to heal and repair a fragmented aspect of the soul will be taught with steps to put into practice right away with clients, family members and self.
Quantum Fields & Particle Accelerations
As we accelerate our relationship to the quantum fields in the coming days and years we are being asked to become fluid and flexible in our thoughts and ideas. What once was deemed normal and acceptable would no longer? The acceleration that is happening is shifting the relationship to facts, figures, outcomes and the degree of how you can respond to a situation. What you have been told about physical and mental disease, revealing the truth of reality is altering world events, world religions and the basis of culture. Particle acceleration allows the shadow that plays into the light, be revealed and exposed. In this module you will become familiarized with how quantum fields and particle acceleration happens in your daily life to influence your behavior, hormones and mind patterns. You will be given a technique to assist you in accelerating your own quantum relationships opening up to re-calibrate an gain support during any shifts and alterations that need guidance while welcoming more flow into your world.
How Your Clients Attract Their Core Experiences
Your clients are your greatest teachers and reflectors. Each client will bring with them a different set story, background, life experience and environments that created their current relationship to their world. The emotional, mental, physical, spiritual and soul bodies all correlate to this life and all other lifetimes they have ever lived in the unconscious realms. The subconscious is what conditions the patterning to repeat lifetime after lifetime. When the core of their experiences are revealed to them during their Soul Therapist sessions you will be able to show them directly how they created and continue to create their own experiences that stay in a conditioned state. In this module you will learn a direct yet simple technique to will enable you to clearly show your client how she creates her world and make an immediate shift to release the core wounding.
Ecological Evolution, Subconscious Beliefs
There is an ecological system that exists within all species that can be reprogrammed, replicated, removed and patterned. What happens when your subconscious beliefs are outmoded and still producing experiences that are not in harmony to the ecology in which your neurobiology and endocrinology desires? Evolutionary ecology combined with subconscious patterns at the genetic level has powerful long-term endurance to offset binary systems that are out dated and secondary to today's evolution of the human species. In this module training Deborah Skye will go over the difference between the two and the harmony that can replace the subconscious ecology that is not balanced in today's human biological & psychological landscape.
Enhancing Your Sensory Perception
Your sensory perception consists of higher levels of interpretation that include, taste, sound, touch, vision and matter. Beyond the physical is a multi-layered holographic language that needs interpretation for most people to understand. During this module you will learn what the higher sensory is how and when they show up, which ones to trust and which ones are calling cards to lead you on the right path. Examples and stories will display the various degrees your perception has been shaped by outside forces and what steps to lead you back to your own harnessing your higher senses.
Quantum Harmonics, Cosmic Symphony
Everything steps down into an elementary particle, a beam of oscillating frequency that has a temporal sound that is emitted by the vibration – a wave pattern. In quantum mechanics, this can be seen as a super-string. We also see this show up on crop circles around the world, a set frequency in a cosmic symphony creating a harmonic pattern that is revealed as an intelligent geometric language. It is the basis of all matter and our bodies are composed on these scalar waves. When these waves that are being emitted are not in harmony with the biology of space then discordance takes place and the wave becomes in conjunct to its pattern. It becomes dysfunctional and out of harmony. Setting up an internal system of harmonic tones that are set to balance your internal quantum field is what we will be discussing in this module.
Our Bodies Vibrational Tones & Particle Dispensation
Einstein spoke about a field that connects all matter, a particle that dispenses into a state of equilibrium or offsets into a dyadic mess. Our bodies have a set vibrational tone, what happens when a particle is reversed and changed from its state of connection to antimatter? Antimatter in this case is an emotional source of a field that brings up pain or pleasure, joy or sadness. The location is not important but the vibrational tone is as it sets a course of direct relationship to the person who has a connection to the particle, i.e. emotion. Ever see someone go into a cathartic state of emotions due to a memory? Yet it's only a thought, it's not happening in the moment, yet their whole body, mind and emotions emote that energy and exhibit signs that it's recreated in the now. This module will expose where the dispensation takes place and how to reclaim the original body vibration, not the one that dispensed in a particle. We will touch upon parallel realities and multi-sensory connections.
Galactic Family Origins, Our Earth Star
You have atoms in your body that are 13 billion years old and the hydrogen in your body is the same as it was since the beginning of the creation of our known universe. When you have that feeling of being called 'home' and it's not on this planet, there is a very clear and scientific relationship to why you feel this inside of you and can't explain it. Your body has memories far more intricate and elaborate than your mind will ever conceive. During this module you will be provided with a look inside the interior landscape called your body, it is where the galactic origins of you on this earth star originated.
Understanding Patterns In The Cosmic Landscape
The language on earth is symbolism; all rudimentary elemental patterns become symbols, then matter and objects floating in space. When you begin to see how the patterning of these objects form a symbolic relationship to what is termed reality in the 3D world you begin to understand how to deconstruct the way reality is created by man. Each planet holds an octave of vibration that corresponds to your body and also your mind through a crystalline harmonic frequency. This frequency has a special relationship to the cosmic landscape that you are exposed to daily unconsciously through sound waves. Most of these sound waves are hidden from you when you live in a city or in a radiated environment. How to create balance to receive these incoming cosmic band waves that set up a landscape of healing and a much needed, higher frequency? In this module the relationship to these cosmic patterns will be discussed in detail, enabling you to have a wider range of connection to the greater cosmic landscape that is available to you.
Ancient Civilizations, Our Future Gateway
All over the earth ancient civilizations are being revealed, unearthed and brought back into the memories of millions of people who are remember lost cultures such as elongated skulls, giants, blue people and many other cultures not mentioned in history books let alone by scientists or archaeologist. Women from art to agriculture, music and pharmacology to name a few forged our ancient pathway. This basic foundation of earth's story has been covered up by patriarchal greed and phallic processes of penetrating the world mother and disregards her gifts that are plentiful inside her womb. Much of this story has been hidden in symbolism, language and in the collective unconscious by intentional cultural conditioning. In this module you are going to learn much more about earth than you ever imagined. Be prepared to get your mind blown and have your heart burst wide open after you discover what is behind the world mythos. It is necessary to understand this for your future gateway as a leader in self-mastery.
Earth Expansion, Species Evolution
Our planet earth is going through a birthing of a new creation and along with it a new species. It's time for an evolution. It is written in the cosmos, in the stellar dust within your body, mind and your heart. You can feel it as she resonates with you to return to living a lifestyle that is true to you and not be a servant to the needs of a few, that chaotic mess of emotions and thoughts, that your calling card to evolve. During any evolution there are new rules with a lot of the old dying, it's the natural cycle written into our earth's story of creation, death and renewal in all cycles. This happens to species integration also, when we see a whole new species emerging with no explanation to how it happens but adapt to the climatic shifts and environs that ask us to merge or die. We will cover what evolutionary new expansions are happening in today's human genetic code. Species adaptations to climatic shifts and how the earth is spearheading the evolution of a new species within our lifetime.
Breakthrough Sub-Conscious Trauma
In this video you will be guided through a meditation technique that will enable you to capture subconscious trauma that is still influencing your actions today.
Inter-Dimensional Communication
Inter-dimensional communication happens all the time; most people are unaware of what is taking place. This can be heard as a light frequency in the inner ear lobe, a high-pitched sound or an intuitive nudge that compels you to take action. In this video, Deborah Skye will teach you how to operate from an inner dimensional frequency and understand what is being communicated.
Earth-Star Connector
As above, so below. We are all connected to the stars and our Earth, yet not many people are in alignment to this powerful synergy. In this video training, you will learn a technique to bring you into alignment to the Earth-Star Connector, an integrative experience of feeling your potential as a connector.
Activating Higher Centers of Consciousness
Your biology is equipped with higher centers for greater consciousness; they just need to be activated. In this video, Deborah Skye will show you were three main centers are and how to harness their power daily.
Earth Medicine, The Circle Of Trust
Our earth has entrusted you to be part of her ecology, this is her circle of trust. Too many humans forget that it is a gift and honor to be part of her story and biology in form. In this video you will learn what the circle of trust is, how to walk endearing the earth's medicine and live in harmony no matter where you live.
Stepping Into Your Transformation
Are you honestly being part of the transformation that is happening or being transformed by the world environment? To think like a leader, teacher and healer is wonderful, but are you taking steps to act like one? To live an impactful life of transformation means you must live up to your own standards of how you desire to walk this planet.
Anchoring In Ancient Wisdom
Our planet is an ancient being, she whispers and speaks to those who have hearts to hear with, eyes to see into her truth and spirits who desire to rise into her womb of wisdom. In this video Deborah Skye will talk about an ancient wisdom of the earth body that is encoded in your DNA. A technique to embrace the teachings of this code will be awakened so you can anchor into the ancient stories that will guide you to teach.
Anima & Animus
Women and men both have within them the opposite sex to explore, the masculine and feminine. What happens when there is too much anima or animus at play? In this video training you will be taught how to recognize, balance and utilize the inherent aspects to further support your goals and desires in life. Equanimity is the key.
The Rise of Intelligence
If you are only using 10% of your brains intelligence, what is the other 90% doing? In this video training Deborah Skye will pinpoint the exact location where intelligence rises from within your biology, proving you with steps to enhance and empower your intelligence.
Evolutionary Communication
Language is a beautiful and dreadful thing. It can elicit joy and impart sadness. Communication is a skill that has power and range to create or destroy. This skill set will be explained in detail during this video training.
Merging Your Inner & Outer Worlds
Most people live inside their minds and rarely actualize what they dream about. There is a switch within your perception, a gland to be specific that can be turned on or off when you alter your inner and outer worlds from imagining them to living them. In this video you will be taught how to merge the two, enhancing the positive expressions that desire to be created and no longer just thought of. You will also be shown how to stop attracting what you don't want and alter your biology to receive what it is you do want.
Activating The 13th DNA Strand
The feminine is rising, no doubt about that. You can see her moving all over the Internet into social media and in the way we communicate. The 13 DNA strand is the welcoming of this feminine embodiment and the evolution of a new species. It is where our species is designed to be, fully encompassing the feminine in her true glory and essence. In this video you will be given a technique to use throughout your days to connect, harness and align your vibration to the coding of the 13 DNA genetic strands.
Self Mastery & Global Leadership
To walk in mastery and have the mindset of a global leader takes tenacity, courage, dedication, discipline and commitment. Each one of these virtues asks for your attention, just like a muscle, each one must be worked with to enhance, strengthen and be used to the best of her abilities. In this video training you will be trained in mental, emotional, spiritual, physical and soul embodiments that will enable you to be empowered with a mindset as a global leader and emotionally enabled to embody self mastery.
Join Water Spirit & Soul Body Training Program

Become A Soul Therapist
Soul Therapy School® Training Levels
13 Earth Emotional Body ~ Foundational Training
For women who are stuck and want to get clear on why and then move beyond feeling and experiencing this emotional and mental baggage feeling empty and lacking focus on purpose.
You will learn to recognize your challenges in life and not be a victim to them, but see in a powerful way the lessons contained within them so you can release painful situations from the past and present.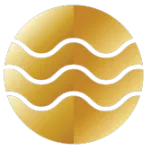 26 Air Mental Body ~ Evolutionary Level
Harness your desires into the world and release past behaviors by powerfully creating your inner world of possible dreams. Each month, you will receive your Soul Therapist® Sessions that will shift your inner desires to creating a safe and clear pathway to actualizing your inner gifts of spirituality to manifest in the world around you.
You will be provided with powerful Soul Therapist® Coaching calls to move you past your core fears and connect to your truth. You will receive a Spiritual Transformation Blueprint to provide support to move you beyond past patterns in a powerful way. You want to know your Souls Purpose and live your life connected to your truth but don't know how.
In the 26 Air Mental Body, you will learn how to do exactly this.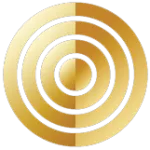 39 Fire Physical Body: Professional Licensing Training
Create Monthly goals with charted activity that provide clarity to attaining these goals by embracing a co-creative experience working with your deepest core desires. You will move into a powerful place in your life, healing relationships, past conditioning, forgiving traumatic and painful experiences. You will be given tools to creating healthy boundaries with family, clients, friends and experience a level of integrity that empowers you.
Your Licensed Soul Therapist Training will give you a solid awareness and actionable steps to create powerful results in relationships, self love and trust, personal integrity, honesty, emotional well being, mental clarity and focus, independence and confidence in your own life and your clients.
You will be provided with a Soul Therapist Manual to use as your procedure and operations manual for your business and with clients with updates on client care calls to answer all of your questions during your training period and beyond.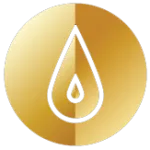 52 Water Spirit & Soul Body: Mastery Leadership Level
Facilitate Soul Therapist Coaching Calls with Earth + Air level students as part of your Master Licensing Training, once you are qualified as a Licensed Soul Therapist. You will be stepping into your powerful Self and share this with the world, confidently and courageously. Embrace your fullest potential with a powerful support team while creating a micro lab of incredible manifestations that feed your Soul Purpose.
You receive all program levels included with your Master Level along with being featured at Soul Therapy School®.