Soul Therapy is a Restorative Integrative Whole-body System™ 
"Soul Therapy is an intelligent energy source designed to eliminate fear in your body, mind and emotions. Restoring your vibratory energy system to harmony, free from pain & suffering."
  Our training programs are designed to give you the freedom to express your inner spiritual truth, experience the pleasure of feeling grounded and safe in your body without the constriction of fear keeping you stuck.
Learn how to eradicate fear and suffering with Soul Therapy to embody inner peace and apply authentic presence and living to affect change where it matters most ~ your heart.
Women Want To Experience Freedom ~ a Soul Therapist Shows You How. Learn. Grow. Heal. Expand
Women Want To Experience Freedom
---
Human conditioning constricts, controls, limits and inhibits the true expression of your spirit.
Gain The Support You Need & Desire
---
Soul Therapy is an intelligent energy that works in harmonizing and awakening your authentic self, the true you from within.
The human condition blocks and inhibits this expression of self from speaking honestly, discovering that self-love is a powerful ally and necessity for girls, women and elders who embody the feminine generational lineage to breath her fierce unconditional love into the planetary grid. Why?
Soul Therapy School® Training Levels
13 Earth Emotional Body ~ Foundational Training
For women who are stuck and want to get clear on why and then move beyond feeling and experiencing this emotional and mental baggage feeling empty and lacking focus on purpose.
You will learn to recognize your challenges in life and not be a victim to them, but see in a powerful way the lessons contained within them so you can release painful situations from the past and present.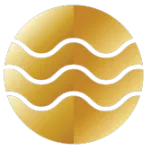 26 Air Mental Body ~ Evolutionary Level
Harness your desires into the world and release past behaviors by powerfully creating your inner world of possible dreams. Each month, you will receive your Soul Therapist® Sessions that will shift your inner desires to creating a safe and clear pathway to actualizing your inner gifts of spirituality to manifest in the world around you.
You will be provided with powerful Soul Therapist® Coaching calls to move you past your core fears and connect to your truth. You will receive a Spiritual Transformation Blueprint to provide support to move you beyond past patterns in a powerful way. You want to know your Souls Purpose and live your life connected to your truth but don't know how.
In the 26 Air Mental Body, you will learn how to do exactly this.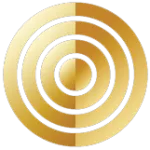 39 Fire Physical Body: Professional Licensing Training
Create Monthly goals with charted activity that provide clarity to attaining these goals by embracing a co-creative experience working with your deepest core desires. You will move into a powerful place in your life, healing relationships, past conditioning, forgiving traumatic and painful experiences. You will be given tools to creating healthy boundaries with family, clients, friends and experience a level of integrity that empowers you.
Your Licensed Soul Therapist Training will give you a solid awareness and actionable steps to create powerful results in relationships, self love and trust, personal integrity, honesty, emotional well being, mental clarity and focus, independence and confidence in your own life and your clients.
You will be provided with a Soul Therapist Manual to use as your procedure and operations manual for your business and with clients with updates on client care calls to answer all of your questions during your training period and beyond.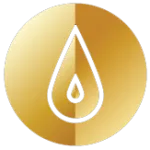 52 Water Spirit & Soul Body: Mastery Leadership Level
Facilitate Soul Therapist Coaching Calls with Earth + Air level students as part of your Master Licensing Training, once you are qualified as a Licensed Soul Therapist. You will be stepping into your powerful Self and share this with the world, confidently and courageously. Embrace your fullest potential with a powerful support team while creating a micro lab of incredible manifestations that feed your Soul Purpose.
You receive all program levels included with your Master Level along with being featured at Soul Therapy School®.